On-line Manegement System of Medical Image and Document via Cloud Network
Medical Imaging Core Lab Services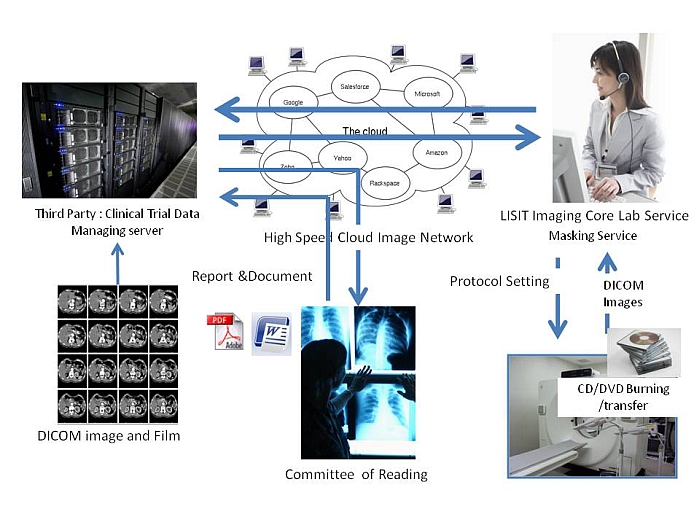 Secure and Reliable Network System for Clinical Trial
LISIT select high speed cloud network system for clinical trials:
LISIT performs DICOM data masking based international standard and burns the data to CD / DVD with DICOM-CD through offline.
The data and documents is transferred to a third party storage management system with high confidence.
. Pharmaceutical companies can be more efficiently managed by the screening committee with on-line image reading effectively in clinical trials .
. Our selected major third-party company protects the clinical and clinical trial data at the service of twenty-four-hour avoiding virus attacks
More detailed service information and inquery, Call LISIT



E-mail to LISIT here